Welcome to MEDITECH Greenfield Workspace!

Welcome to the Greenfield Workspace — a testing sandbox for integrating app development with MEDITECH Expanse. Here, developers can test APIs and prototype their applications against a real MEDITECH EHR. Customers and application developers also have access to interactive documentation about MEDITECH's published APIs.
Greenfield Workspace lays the groundwork for visionaries and innovators to create a better future for providers, patients, and consumers, with technology that connects communities and enables better care. Developers are invited to explore our documentation area to better understand what is available. Access to MEDITECH's API sandbox also enables you to test your apps with APIs currently available, as well as those still being developed without requiring direct customer engagement.
Over 90 customers and vendors are working within Greenfield Workspace. Our most recent focus has been on using USCDI R4 patient access APIs and FHIR Scheduling APIs.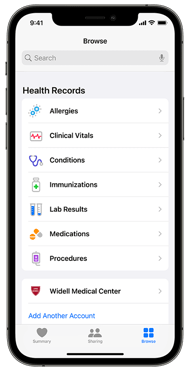 Integration with patient access APIs has enabled MEDITECH to empower consumers with access to their health information through Apple's Health Records on iPhone®. MEDITECH data is aggregated with other EHR data and Patient Generated Health Data for one consolidated record of allergies, medications, conditions, procedures, lab results, vital signs, and immunizations. With iOS 15, patients can securely share certain health data with their choice of participating healthcare organizations.
FHIR Scheduling APIs allow organizations to give patients a consistent online scheduling experience — regardless of where they are cared for in the organization, without being registered in the MEDITECH EHR, and without a MEDITECH Patient Portal account.
Any patient engagement vendor who can support FHIR Scheduling APIs can integrate with MEDITECH after they have completed successful testing and validation in Greenfield Workspace. Expanse customers are actively engaged with Luma Health to give patients a streamlined way to view available appointment time slots and to book appointments using either a hospital patient portal, other vendor ambulatory systems' portals, or another scheduling app.
"Integrating with MEDITECH's FHIR Scheduling APIs within Greenfield Workspace has made it easier and more efficient for Luma Health to make our robust Healthcare Engagement Engine™ available within the Expanse EHR.

By validating patient engagement scenarios and scheduling functionality, we ensure quality integration that serves our customers at the highest level. We're very excited about this collaboration as it will allow healthcare organizations to leverage the full power of Expanse."

Aditya Bansod
Founder and Chief Technology Officer

By giving providers, patients, and consumers direct access to specific data points through convenient apps, they can see and use information in ways they never could before. Apps give providers more freedom and flexibility to work the way they want to. In addition, consumers will have new vehicles for accessing and interacting with their own health data to track their fitness progress, as well as better understand and manage chronic conditions, such as diabetes. The result is healthcare innovation that leads to more satisfying user experiences for all.
Please use this form to submit information about you and your application's purpose so we can evaluate feasibility. A member of our team will review your submission, and if your request has been approved you will be provided with information on how to access our developer sandbox and supporting documentation.
We look forward to your ideas and how their integration with our RESTful APIs, including FHIR, can help improve the healthcare experience. Together, we can drive innovation further, laying the groundwork for better healthcare.